TOWSC has completed the renewal of certification ISO 45001:2018 and ISO 14001:2015.
TOWSC's commitment to the health and safety in the workplace demonstrates that TOWSC is committed to continuous improvement in regard to following local regulations and international standards. Adopting higher HSE standards means that TOWSC will continue to maintain the HSE management system and implement the safety procedures, processes, systems and by this will continue to improve and support the health and safety of our staff, customers, subcontractors and the sustainability of the environment.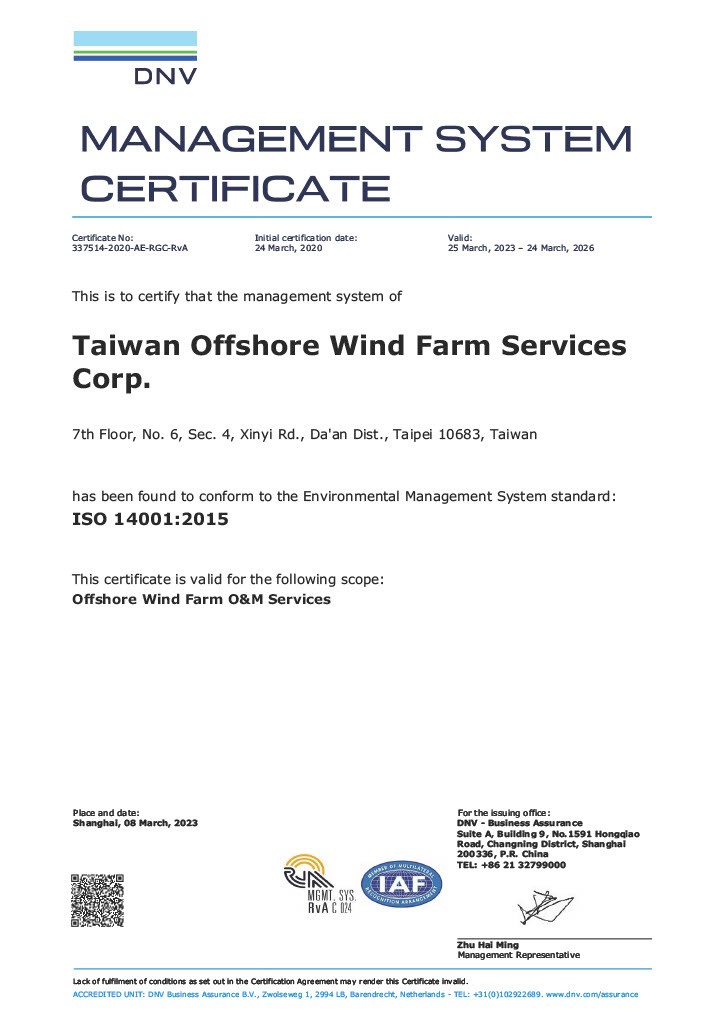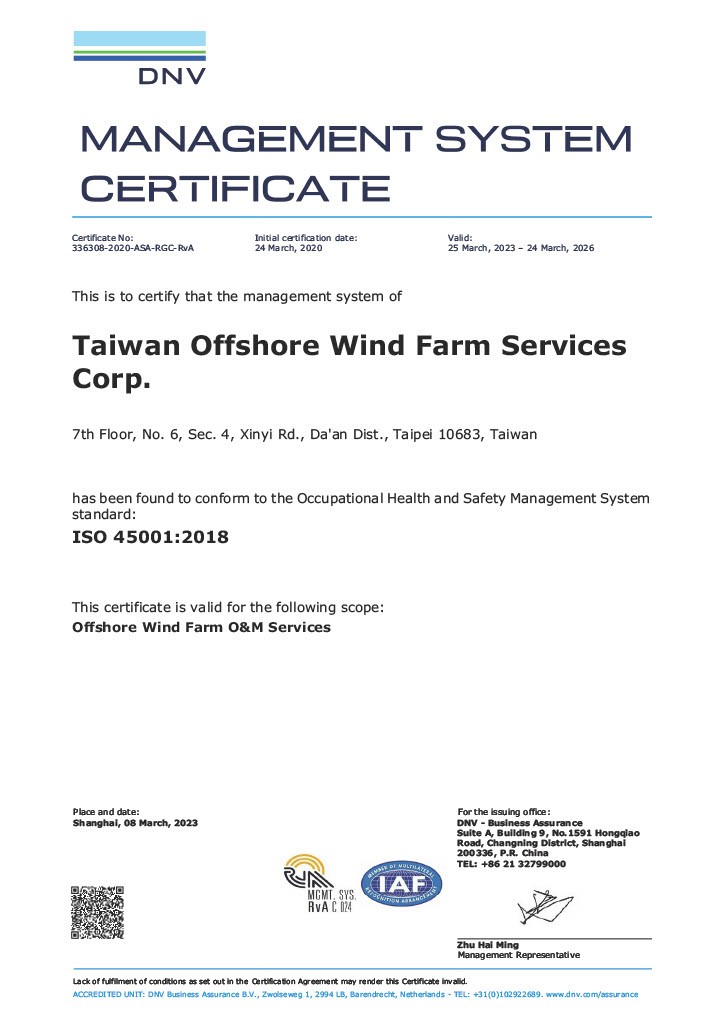 相關新聞
2019.06.05
TOWSC entered into a collaboration agreement with UK manning services expert ERSG in May for t...
2019.08.30
TOWSC, an offshore wind farm O&M service provider, signed a MoU with Dutch Crew Transfer Vessel...