Offshore Windfarm Assets / Academic Industry Cooporation
File
ICP Technology Transfer Program - ECN part of TNO
To build up state-of-the-art knowledge and technology for local offshore wind farm O&M, TOWSC initiated the Industrial Cooperation Program with Industrial Development Bureau, Ministry of Economic Affairs of Taiwan in 2016, and in 2017 the "Offshore Wind Farm Operation and Maintenance Technology Transfer" program was established. Through this program, Energy research Center of the Netherlands (ECN) will collaborate with TOWSC and other companies to transfer European O&M knowledge and experience to Taiwan with TOWSC being the only non-government-owned company in the program.
The Energy Research Center of the Netherlands (ECN) is one of the largest energy research centers in Europe. Having committed more than 10 years of research in offshore wind farm operation and maintenance, its technology has been utilized in numerous large offshore wind farms. With customers ranging from wind farm developers, operators, OEMs to O&M providers, ECN's technology has been applied to a total of more than 5 GW of wind farms, making it a leader in the wind industry around the world.

The two-year ECN software and technology training program consists of the following three scopes: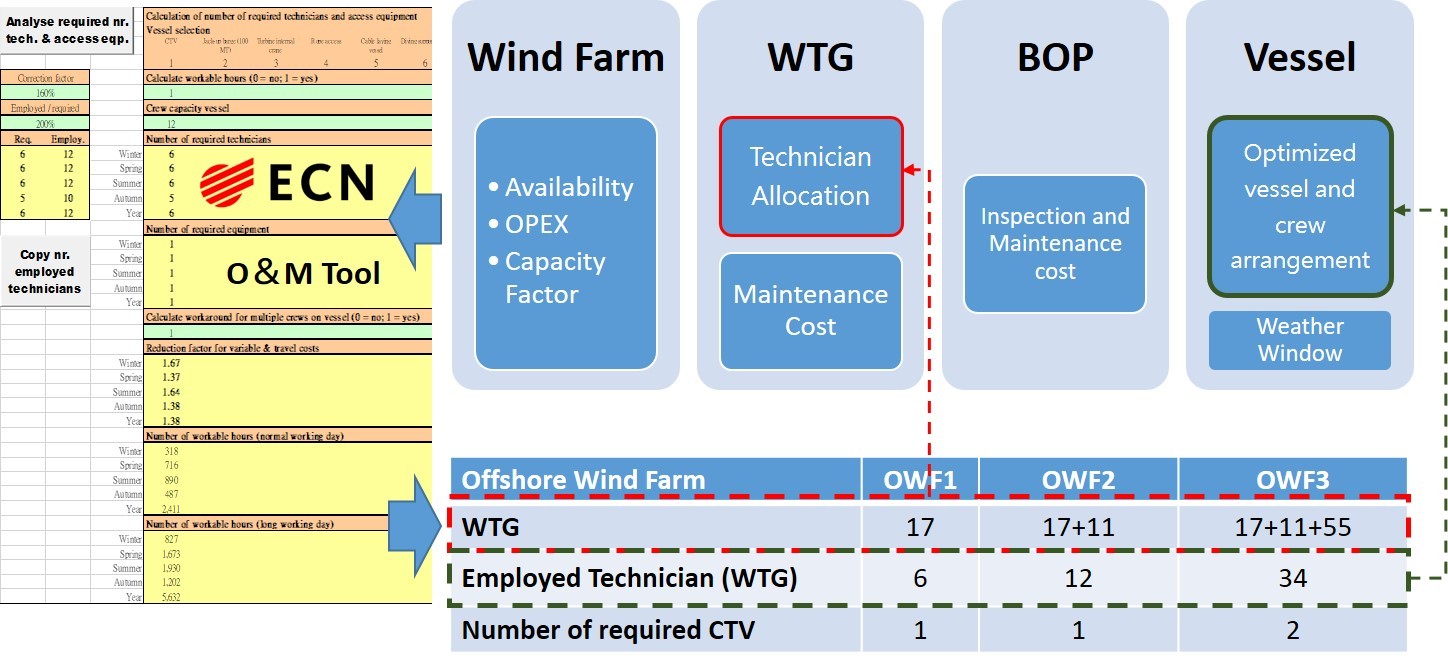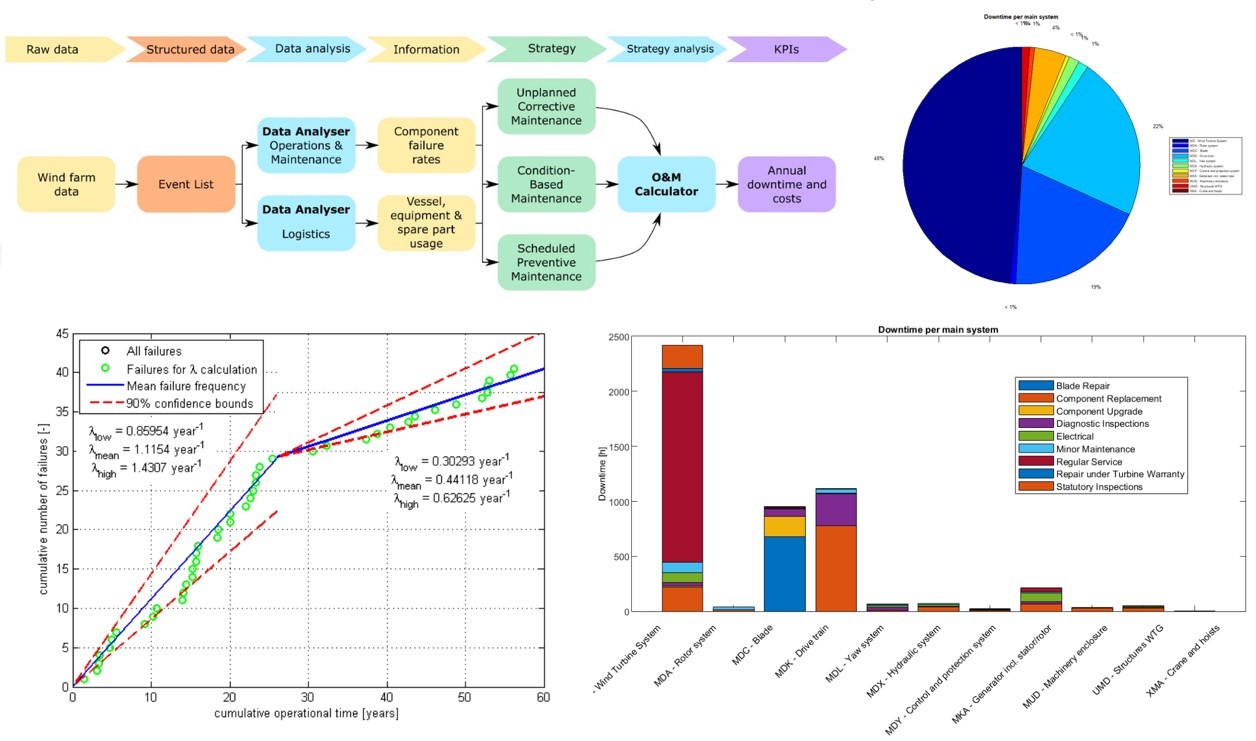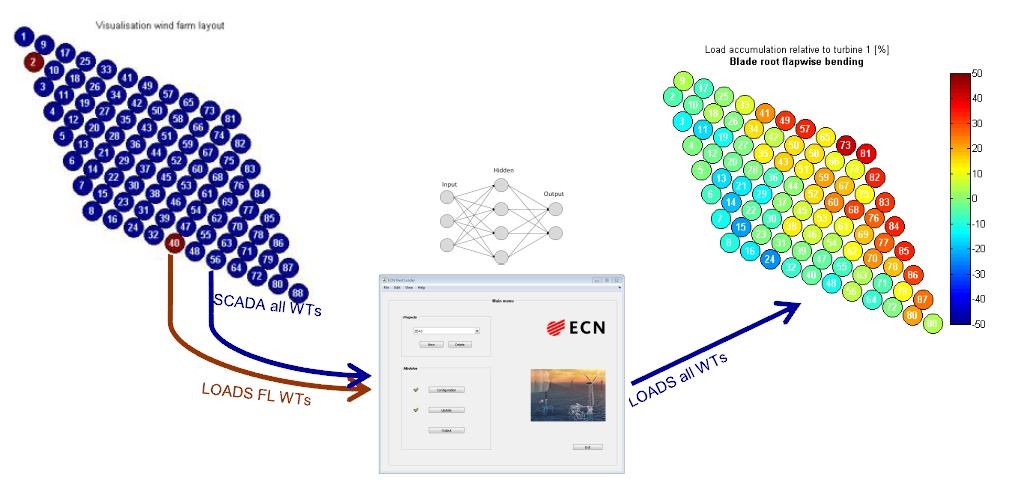 O&M Strategy Design and Optimization
This scope focuses on establishing the key parameters during the operation and maintenance phase and assisting in designing strategy model for an offshore wind farm. Through ECN O&M tool and historic European wind farm operational data, it is possible to assess and simulate important variables such as future maintenance cost and wind turbine availability. And by tuning the initial input parameters to suit specific wind farm conditions, an initial strategy can then be generated. After commissioning, the collection of real operational data from a wind farm such as wind turbine, personnel, vessel data enables further refinement of the O&M strategy via ECN O&M Calculator. With this software and more inputs a detailed analysis and simulation can be applied to improve the strategy for maintaining wind turbines, spare parts control and vessel arrangement.
O&M Big Data Structuring and Analysis
The collection of continuous and high quality data is of great importance in terms of data analysis and refinement of operation and maintenance strategy. This scope introduces the detail O&M analysis of an offshore wind farm, including the emphasis on different resource categories, their applications, values and their correspondence to strategy design. Through systematic group discussions on different types of O&M data, a comprehensive data collection plan is established to ensure all aspects are covered. With ECN O&M Data Analyser, assessment of a wind farm's key O&M parameters, including wind turbine availability, reliability, logistic efficiency...etc can then be carried out. The results can provide valuable insights for managerial decision making.
O&M Load Monitoring
Long term performance of a wind farm is dependent on the integrity of structures of wind turbines. Thus, the structures and components of wind turbines must be carefully monitored. The O&M Load Monitoring scope focuses on using data acquired through SCADA system and monitoring systems on a subset of wind turbines to analyse the load on each turbine. Such analysis can provide valuable insights on the health conditions of wind turbines so that efficient and effective preventive maintenance planning can thus be achieved.