Offshore Wind as Our Core Business
Dedicating to combining our expertise and experiences in the offshore wind
industry with our mission to provide renewable energy for Taiwan.
READ MORE
Fuhai Met Mast
Professional Services
We strive to live out the value of practicality, diligence, compassion, integrity and professionalism. With these core values we aim to develop and supply renewable energy for Taiwan.
It is important to understand the wind, geotechnical and oceanographic conditions. With years of experiences TGC can provide full realm of studies and optimize your valuable assets.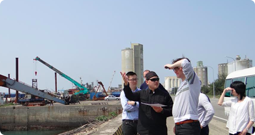 Project development requires sophisticated team to deliver milestones on time and on budget. TGC offers over decade of experiences to provide dedicated services to ensure the deliverables.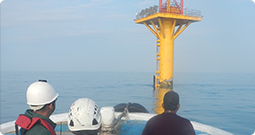 TOWSC is the subsidiary of TGC, offering local know-how, integrated O&M services and manpower to assist projects generating the best output under competitive costs and schedule.
服务项目
离岸风场开发及相关顾问服务
计画书撰写及政府许可函取得
商业、工程合约架构与执行
包商、投资人界面整合与协调
官方、地方关系协助
The Best Career Opportunity in the Industry
開放職缺